Application:
Bucket Wheel Stacker Reclaimer is the material handling equipment with continuously high capacity and efficiency. Bucket Wheel Stacker Reclaimer is widely used in port, metallurgy, cement, steel plant, coke plant, coal storage yard, power plants and so on.
Bucket Wheel Reclaimer is consisted of bucket wheel device, upper steel structure, boom belt conveyor system, luffing system, rotation system, travelling system and tripper.
Large radius、High capacity、Low cost、Environment friendly
We can supply the non-standard design as per customer's requirement.
Parameter list of bucket wheel reclaimer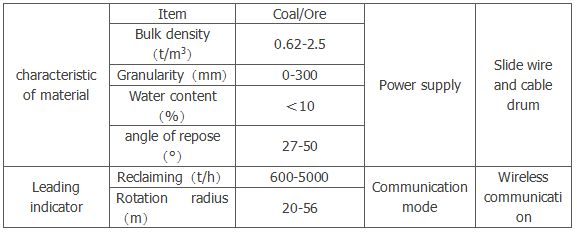 Technical specification sheet of bucket wheel stacker reclaimer