The Advantages Of Chain Bucket Ship Unloader
The chain bucket ship unloader is a kind of
continuous ship unloading
machinery for bulk materials. It could use chain bucket to excavate materials from the ship cabin, and then transport materials through belt conveyor to the wharf. There are several advantages compared with grab ship unloader.
1. High Unloading Efficiency
The chain bucket ship unloader's efficiency could reach over 65%, while the grab ship unloader could keep between 50% ~55%. The chain bucket ship unloader could change the shape of reclaiming head, which could reclaim the materials in maximum. Besides, the capacity of continuous ship unloader is larger than grab ship unloader by 20%.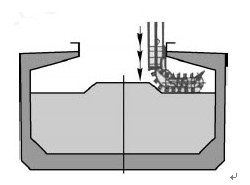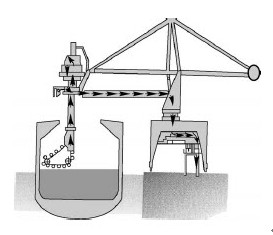 2. Environmental Protection
The materials could be transported in sealing condition during the operation of the chain bucket ship unloader, which would not result in flying dust. The grab ship unloader would produce the flying dust during operation.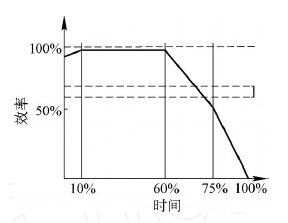 3. Energy Conservation
The chain bucket ship unloader has no frequent accelerating and decelerating, starting and braking, whose power consumption is reduced by 30% compared with grab ship unloader.
4. Small Follow-Up Investment
While the grab ship unloader's related equipment need to reach 3 600 t/h. The cost is so high for EPC companies. The ship loader has similar function as ship unloader.